-20% Sale

2.999,99 2.399,99

-14% Sale

3.499,99 2.999,99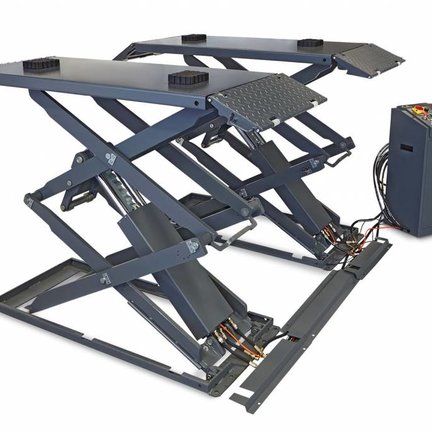 In the Netherlands a scissor
bridge
is also called a
lift bridge
or car scissor bridge. Looking for professional scissor bridges for your workshop? At ToolMania you are at the right address. We offer various scissor bridges of top quality that are also easy to use. With a compressor the scissor bridge can be brought to the desired height. This way you can walk freely around the car. An ideal solution for car wrappers, car mechanics, lettering companies and cleaning companies. A scissor bridge is also often used for bodywork, tire and brake work. Our scissor bridges are Arbo-technical very responsible. You do not have to bend during the work you do.
Our range of scissor bridges
A Scissors Bridge from ToolMania can be used for many applications and meets the set European safety requirements. At ToolMania you will also find scissor bridges that can be installed in the floor of your workshop. In this way, vehicles can be driven obstacle-free on the bridge. In our range you will find the G-Force Lift . This is an electro / hydraulic lift that has an all-in control panel, 24 volt control system and automatic pneumatic locking. You also have scissor bridges with a double build-up of 220 - 230 v and 380 - 400 v.
Buy your scissor bridge online
Ordering a scissor bridge at ToolMania is very easy. View our collection of scissor bridges and place the scissor bridge that meets your needs in the shopping basket. You can choose from various payment options. Once we have received your order we will prepare it. You can choose to have your purchase delivered via our own delivery service or to collect it at our branch in Sittard. At ToolMania you are guaranteed 12 months warranty on your purchase. Do you have a question about one of our products or would you like to know more about scissor bridges? Feel free to contact us, we are happy to help you.