0% Sale

24,99 24,99

-50% Sale

19,99 9,99

-30% Sale

9,99 6,99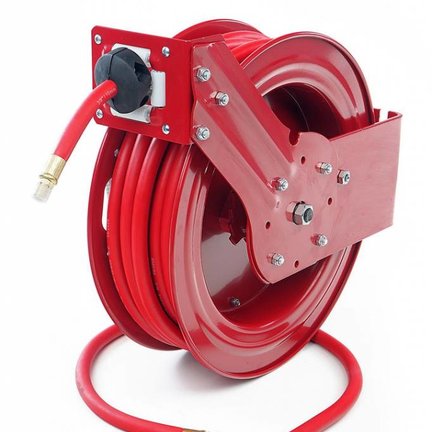 Air hoses and air reels for compressors.
The air hoses and air reels for compressors from the ToolMania brand are the ideal extensions for your compressor. The air reels are easy to attach to the wall and very robust. The hose is not confused by the handy automatic roll-up / blocking system. The air hoses are available in different lengths. Compressed air is now available throughout your garage or workshop!
Furthermore, almost all air hoses have a handy handle and a robust housing. The reels are suitable for both hobby and industrial use. From now on all your compressor work will be easier to perform. You no longer have to move the compressor or your heavy workpiece, your air hoses are now within reach.