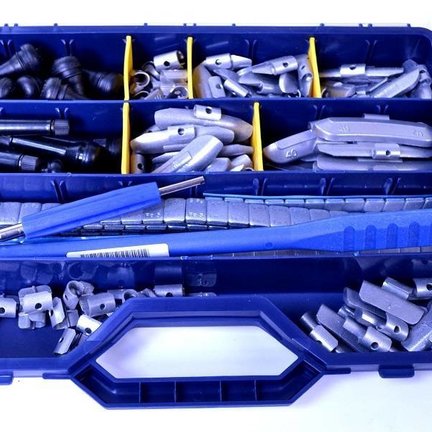 Wheel grease is used to assemble or disassemble the rim. This is therefore also called assembly grease. Tire grease can be used both when changing a tire manually or with a machine. You grease the grease with a brush on the heel. This way the bank can be exchanged. The tire grease then dries again. The grease can also be used to seal tubeless car tires. A big advantage is that the grease does not affect the paint, chrome, tire and powder coating. At ToolMania you will find various types of tire grease in a bucket. This prevents dehydration. Our tire grease is suitable for every tire and is easy to use.
Tire grease and more

Good material is of great importance for every garage and workshop. At ToolMania you will not only find tire grease, but virtually everything in the field of garage equipment and accessories. We offer the right workbenches, storage racks, tool boxes and much more. A selection from our range:
Cooling system and air conditioning tools
Measurement and diagnosis tools
Battery charger and starter booster
Oil, liquid and lubrication
Fast delivery

Did you find the tires fat you were looking for? Place the product in the shopping cart and take care of it in our safe environment. Once we have received your order we will prepare it for you. With us you are assured of a fast delivery. Our stock can be delivered directly throughout the Netherlands and Belgium. Whether you need tire grease or a lift, you'll find it all at ToolMania. Since 2009 we have been occupied with everything in the field of garage equipment. All products are top quality and very competitively priced. Are you looking for a product, but do not you see it in our webshop? Do not hesitate to ask us for help, we look forward to seeing what we can do for you.