Made in Italy Compressors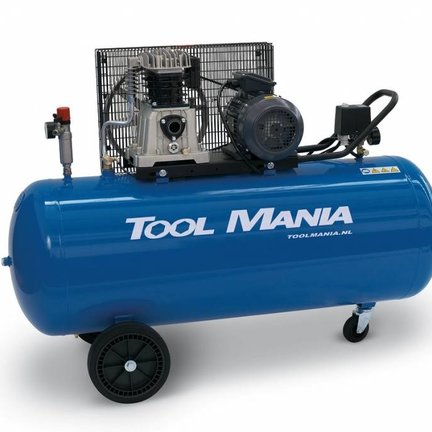 Buy Made in Italy compressor is advantageous online at ToolMania.nl the specialist.
The Made in Italy compressors from Toolmania produce less noise because the compressors have an ideal ratio between the crankshaft / electric motor pulley, because Toolmania assembles its own compressors from factory, we opt for large pumps in combination with low-speed running of the compressor. where the life of the compressor is considerably improved and it has no negative influence on the output of the compressor. all made in Italy compressors have a maximum pressure of 10 bar. on all made in Italy compressors can be installed such as: compressed air coolers , filters and moisture separator and oil atomizer .
Benefits made in Italy compressors:
In addition to low noise production, made in Italy compressors have a number of advantages:


High air yield.
low noise production.
long lifespan.
IE2 and IE3 efficient electric motors.
Toolmania is the leading supplier of compressed air technology in the Netherlands, Toolmania has an extensive range of Muted compressors / low noise compressors and accessories and has an experienced Sales / Service department.


View below the assortment made in Italy compressors and choose the compressor you prefer.