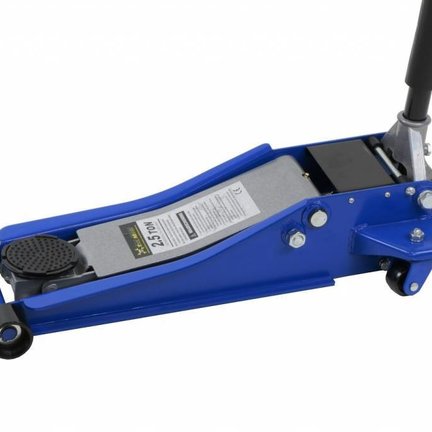 Buy high-quality, robust garage jackets online.
Strong garage jacks for lifting cars or other vehicles. The garage jacks are suitable for regular use. Ideal for tinkering with cars or to screw the wheels of your car. Many of our customers use a garage jack for changing winter tires and summer tires. For tinkering with your car, we always recommend to use, in addition to a garage jack , axle supports. It is important that you securely tinker with your car.
Garage jacks 2 tons and 3 tons
In the webshop you will find garage jacks with a load capacity of 2 tons, 3 tons, 10 tons and more. The garage jacks are easy to move and take up little space in your garage or workshop. The jacks are sturdy and low, so you can simply roll the jack under your car. The garage jacks with a load capacity of 3 tons or more have a fast lift. With this fast lift you can lift the garage jack even in the smallest spaces. A protective rubber on the jack prevents damage to your car and prevents rust on parts.