workshop equipment complete
-13% Sale

799,99 699,99

-18% Sale

1.099,99 899,99

-18% Sale

1.099,99 899,99

-27% Sale

1.499,99 1.099,99

-27% Sale

1.499,99 1.099,99

-26% Sale

1.899,99 1.399,99

-24% Sale

2.499,99 1.899,99

-20% Sale

499,99 399,99

-25% Sale

1.999,99 1.499,99

-14% Sale

2.799,99 2.399,99

-13% Sale

2.999,99 2.599,99

-20% Sale

2.999,99 2.399,99

Ruim assortiment
Scherpste prijzen
Fysieke winkel in Sittard

-23% Sale

3.499,99 2.699,99

-1% Sale

799,99 790,99

-0% Sale

449,99 447,99

-28% Sale

399,99 289,99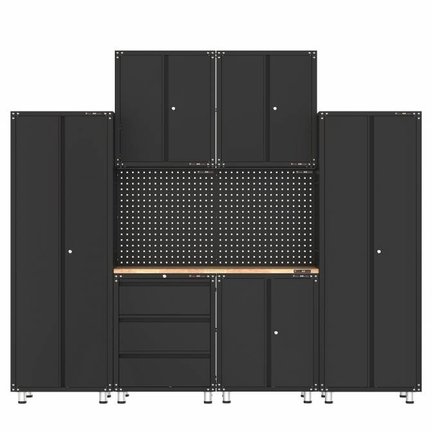 Buy workshop equipment Mania from TM online.
The new TM Series workshop equipment from Toolmania is a feast for the eyes and fully equipped! The beautiful matt black and high-gloss red color of the wooden workbenches, the workshop cabinets and the wall cabinets fits in every workshop.
The Mania Series offers many possibilities, such as workshop cabinets, 3 different workbenches , hole boards also available in stainless steel , In addition, there are 3 different base cabinets, a cabinet with 2 doors and 2 different cabinets with storage drawers, And all the great and handy mobile tool trolley available from this beautiful series.
The workbenches are available in 8 different variants .