Sound-damped Piston Compressor
-28% Sale

1.999,99 1.449,99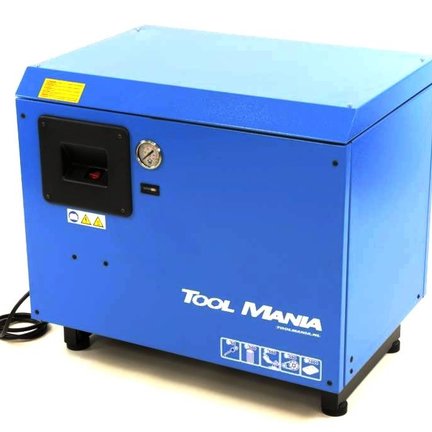 Buy dampened compressor from Piston Press is the specialist at ToolMania.nl.
Muted compressors produce much less noise than conventional piston compressors without housing, and do this under two different available pressures, namely 8 or 12.5 bar. By making the various presses available, damped compressors can generally be found in garages where sound output is very important. The damped compressor must be combined with an air reservoir and possibly in many cases also with other equipment, such as compressed air coolers , filters and moisture separator and oil atomizer .
Muted compressor benefits:
In addition to low noise production, Muted compressors also have a number of advantages: the relatively small size, the energy-efficient design, a very high air output, and an effective cooling system. We have chosen the Piston Press Muted compressors range.
Piston Press is the leading brand for compressed air technology in the Netherlands, has an extensive range of damped compressors and accessories and has an experienced Sales / Service department.


Take a look at the assortment Muted compressors below and select the compressor you prefer.