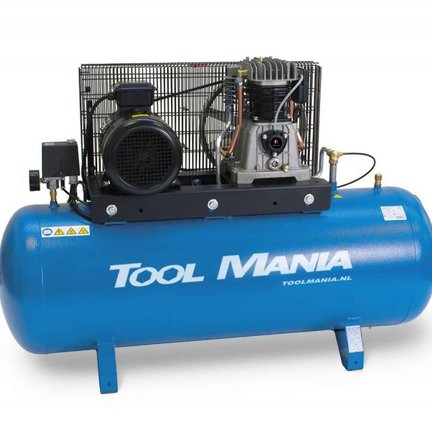 Are you looking for a suitable compressor for your work? ToolMania specializes in equipment and parts for workshops and garages. A compressor is a device that can compress a gas, often air, and make it available under higher pressure. In the case of gas turbines and jet engines, the compressor is even an integral part of the engine. For specific compressors and compressors of certain brands, you can contact ToolMania.
Types of compressors
ToolMania offers a wide range of compressors. When you want to buy a compressor, it is important that you know what you need. There are very different types of compressors, such as screw compressors and damped compressors. There is already a difference here and it is therefore important to know what you are looking for and / or what you need. You can choose from the following types of compressor:
Compressor 12 volt
Muted compressors
Air tanks
Scroll compressor
Pumps
Directly driven compressors
Low noise compressors
Oilless compressors
Screw compressors
Belt driven compressors
Italian compressors
Air dryers
Maintenance resources
Do you doubt the type of compressor you need? Please contact us . We are specialists in the field of compressors and can tell you a lot about this. We have knowledge of all our products, so also for specific product questions you can always contact us. Would you like advice on the best option for you? No problem. Tell us your situation and tell us what you are going to use a compressor for. We can then indicate which compressor you can buy the best.
Buy ToolMania compressor
If you are looking for real quality, then you are completely at ToolMania. We sell compressors, air tanks and more of top brands, such as Michelin and the Italian brand Kamaro. We also sell our own compressors. We are ourselves the manufacturer of a complete line of workshop equipment. We produce equipment in our factory and our own engineering department in Sittard (Holland), including lifting bridges , compressors, balancing and dismantling machines.
To order
At ToolMania you can safely and easily buy a compressor online. Ordering with ToolMania is done in a guaranteed safe ordering environment. In our webshop you will only find compressors of quality that have a long life. Order online!

For a suitable advice you can best mail or call us.
Of course you can also take a look at our knowledge base.