Tires disassemble machines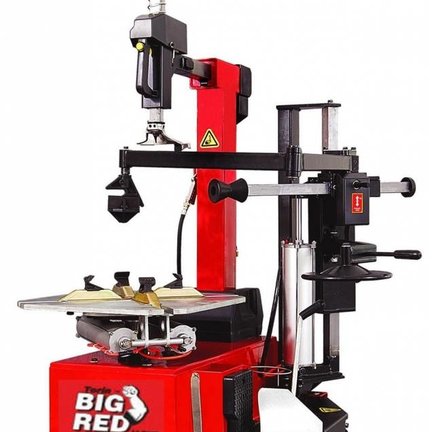 Are you looking for a tire machine to carry out your work properly? At ToolMania you will find different tire machines for balancing, assembling and dismantling (car) tires. In addition to a wide range of balancing devices and mounting devices, ToolMania also offers all kinds of accessories and loose assembly material for the workshop. ToolMania only sells products from top brands
Types of tire devices
A tire removal and assembly machine is suitable for car tires and motorcycle wheels. At ToolMania you will find various products and equipment for carrying out activities related to tires, namely:
Disassemble devices
Balancing machines
accessories
Mounting material
Tire grease and weights
Valves
We sell tire machines and more of the brands Big Red, G-Force, AOK and TM in addition to our own brand ToolMania Holland. We only work with top brands and we can always guarantee quality with our own produced products and machines. For example, Big Red is a progressive producer with 40 years of experience in the production of tire equipment. Thanks to the excellent price / quality ratio, a Big Red tire device is recognized worldwide. So you will always find a quality tire device at ToolMania!
Accessories for tire machines
You can use various accessories for activities where you use a Balancing machine , tire mounting device or tire removal device, for example. At ToolMania you will find many accessories and mounting materials. You will also find suitable work gloves for this job, a tire cart, air booster, various sizes of torque wrenches, a digital tire profile depth gauge, mounting clamp, balancing weights, assembly paste, tire grease, valves and more.
Contact
You can order products and machines independently via our webshop. ToolMania guarantees a secure ordering environment and ordering is easy and fast. You can also create your own account with us, so you can place orders more often. Your order is always delivered by your own courier and you have a minimum of 12 months warranty on our products.
Do you have questions about a product or do you want more information about a specific product first? Please contact us. ToolMania is a specialist in the field of workshop machines and would like to help you further. Would you like advice from us to ensure that you make the best choice? Then you can also call us at 0462600061. Explain your situation and activities and we know which product is suitable for you!