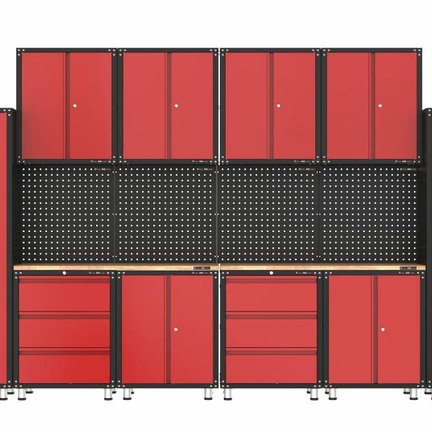 Workshop equipment Mania from TM buy online.
The new TM Series workshop device from Toolmania is a treat for the eye and fully equipped! The beautiful matt black and high gloss red color of the wooden workbenches, the workshop cabinets and the wall units fits in every workshop.
The Mania Series offers many possibilities, such as workshop cupboards, 3 different workbenches , perforated plates also available in stainless steel . In addition, there are 3 different base units, a cupboard with 2 doors and 2 different cupboards with storage drawers, and a very great and handy moveable tool trolley available of this beautiful series.
The workbenches are available in 8 different variants .